Big investments in electric snowmobiles in Swedish Lapland
In 2020 Svansele Wilderness Center took action and made a historical and proactive move. Not just to expand their already exclusive winter product range, but to meet travel trade as well as end consumer's growing requests for more sustainable tourist experiences. S.W.C, one of the regions fastest growing tourist companies, pre-ordered not just a few but
20 electric Taiga snowmobiles
. First deliveries are expected late autumn 2021.
– In our vast boreal forests of Swedish Lapland, we haven't until now, been able to offer a sustainable and silent way of reaching our camps or experience our moose safaris. Today we've pre-ordered our firsts fleet of 20 snowmobiles, with a 30 guests capacity, from the Canadian frontier company Taiga Motors, which pushes the boundaries for electric snowmobiles. In line with Swedish Lapland's work for a sustainable region, this will be the first big investment in electrified snowmobiling and sustainable motor experiences, Daniel Petersson, CEO of S.W.C says.
The demand for more sustainable nature operations is hard to meet with traditional snowmobiles. Therefore initiatives like this one are crucial, to meet the market's demand for sustainable tourism and will help increase environmental awareness and shape the future of the Swedish Lapland region.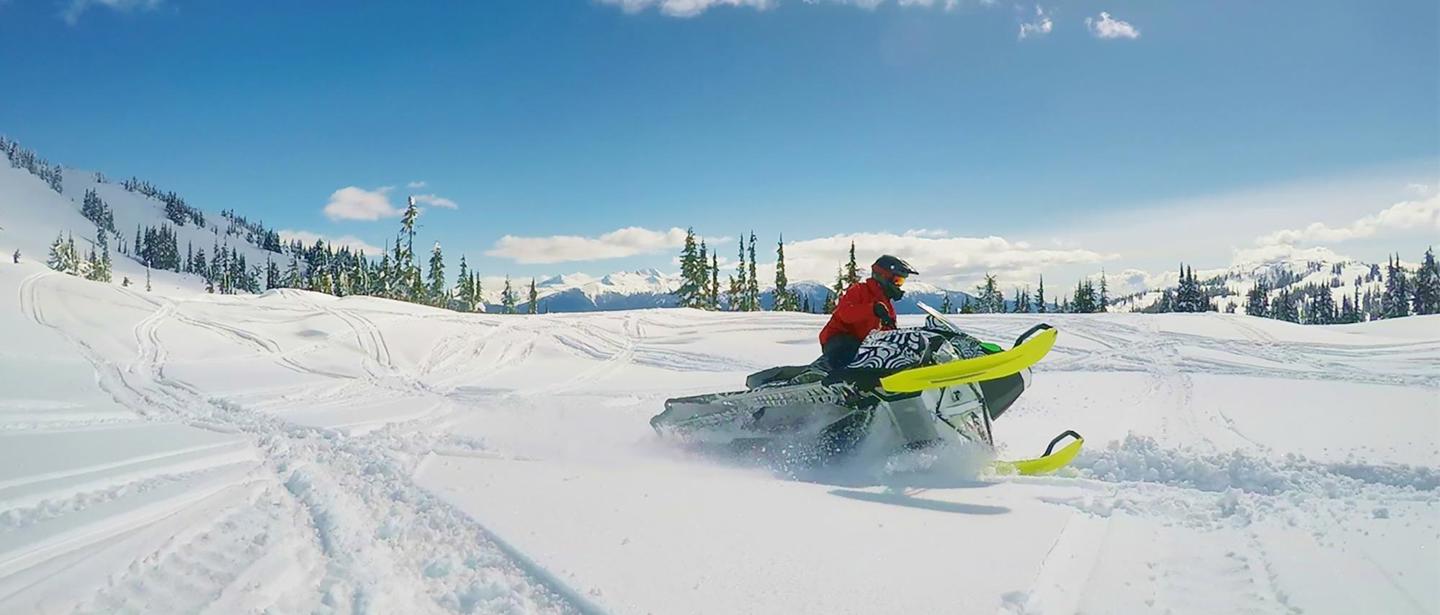 Even under crystal clear starry skies when temperatures can drop drastically these machines are reliable. 
– An advanced thermal management system ensures that the battery will always be in the sweet spot – even when temperatures get as low as -40°C, Sean Gatesy, from Taiga Motors explains.
– Range is dependent on riding conditions and terrain, but for average trail riding at 60km/h, you could expect at least 100 km of range with standard battery options.
This is not just a new and sustainable way of snowmobiling. It's a new way of exploring hidden gems in the arctic nature, without exhaust and disturbing noise. It gives tourists the possibility to experience nature through all their senses with a minimal impact on the local fauna.  
– We have the privilege of living and operating in a unique environment with a vast wilderness rich of wildlife. It's therefore extremely important for us to take responsibility, always strive to become more climate-smart reducing our environmental impact. Being the first wilderness safari company in Swedish Lapland to invest in a complete fleet of Taigas electric snowmobiles, bookable from next season, is an important and exciting step, Daniel concludes.
- We are thrilled to see the optimism and willingness to do this large investment in the future for this region, says Johanna Ögren, head of marketing at Swedish Lapland Visitors Board. 
- Our visitors are very aware of the importance of sustainability, and we as a country are often perceived as leading within this area. Svansele Wilderness Centre is really showing the way here, by ordering a whole fleet of electric snowmobiles at once. A great landmark for sustainability actions here in Swedish Lapland! 
Besides Svansele Wilderness Centre, Triple X Adventure in Arvidsjaur invests in 5 electric snowmobiles of the same type as Svansele and at Aurora Safari Camp in Lassbyn, the main snowmobile used for all the logistics and guiding around Aurora Safari camp will be swopped for an electric one.