Let us know about your events
If you have an event that you want to appear in our event calendar, you've come to the right place. Visitskelleftea.se has an average of 20,000 visits a week, with our events calendar being our second most visited page.
In order for your event to have a chance to be seen at our page, you need to fill out a form. When you submit it to us, we will first review it to ensure that a visitor can understand what the event is about, if/how they buy tickets, etc. This may take a few days, and if we have any concerns, we will contact you. Once we approve the event, it will appear in our event calendar.
Filling in the form in the best way possible
There are explanatory texts next to the various fields in the form to help you, but we want to highlight some important fields.
The text you fill in under the heading "kort text" will be visible when your event is visible in the feed in the event calendar. See examples below. The text should be a short, selling summary of your event.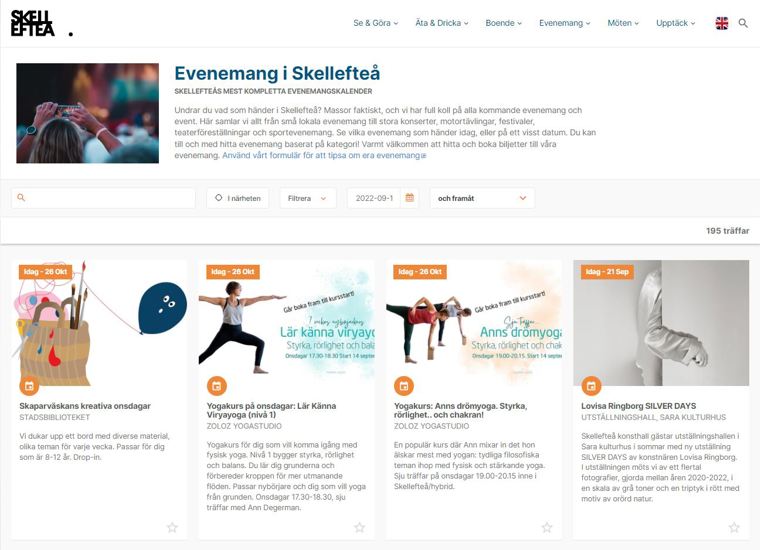 The text you fill in under the heading "beskrivning" will appear on the event page. See examples below. The text should therefore be detailed and descriptive. What you have filled in under "kort text" is not visible on the event page.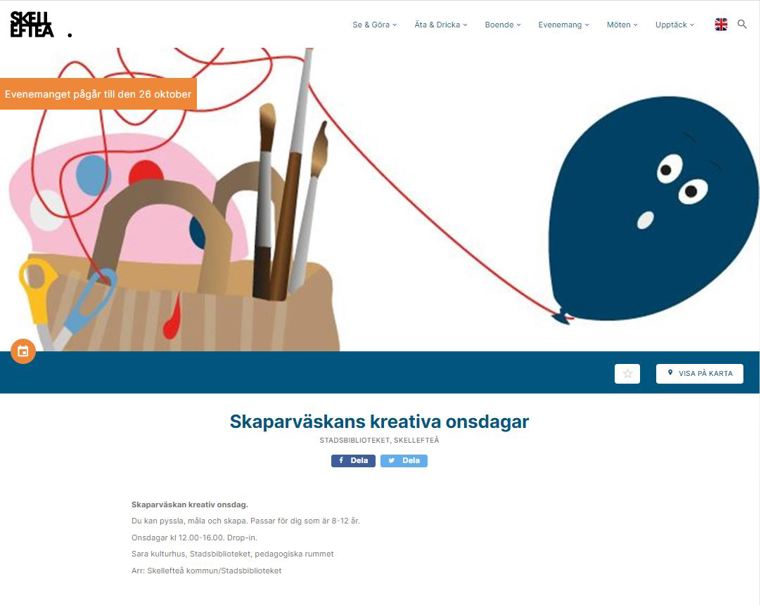 When choosing an image for your event, it's important that you don't include text in the image, and that the subject is centered. The image will be automatically cropped to different sizes and sections, and we cannot guarantee that the entire image will be visible everywhere. Size and aspect ratio depends on where the image is displayed (in the event calendar or on the event's own page) and whether it is displayed on mobile or a computer screen. The image should be at least 1920 pixels wide for the best quality, in JPG or PNG format and a maximum of 2 MB in size.