Welcome to Sara Kulturhus
Right at the heart of Skellefteå, Sara Cultural centre stands. One of the tallest timber buildings in the world. Including a new premium hotel, this building will become Skellefteås new hub for art, concerts, shows, meetings and congresses. 

Sara Kulturhus will be a transformative building counting 20 floors where open spaces inspire meetings between people. Here you are offered a unique meeting place in modern premises that exudes creativity and innovation. Social and cultural activities with a clear connection to the cultural centre are offered as a natural part of the meeting. The day can end with a relaxing break in the premium hotel's spa, dinner in the restaurant with a panoramic view of Skellefteå and first-class accommodation.
See you there today or within the next 100 years.
Before your visit to Sara Kulturhus
You may have some questions about how a visit to Sara Kulturhus can look like. Where can you park? Can you get around with a wheelchair, and where is stage 2? Just stay calm, we're here to help! And if you won't find an answer to your question on this page you can ask Sara Kulturhus directly.
Find your way in Sara Kulturhus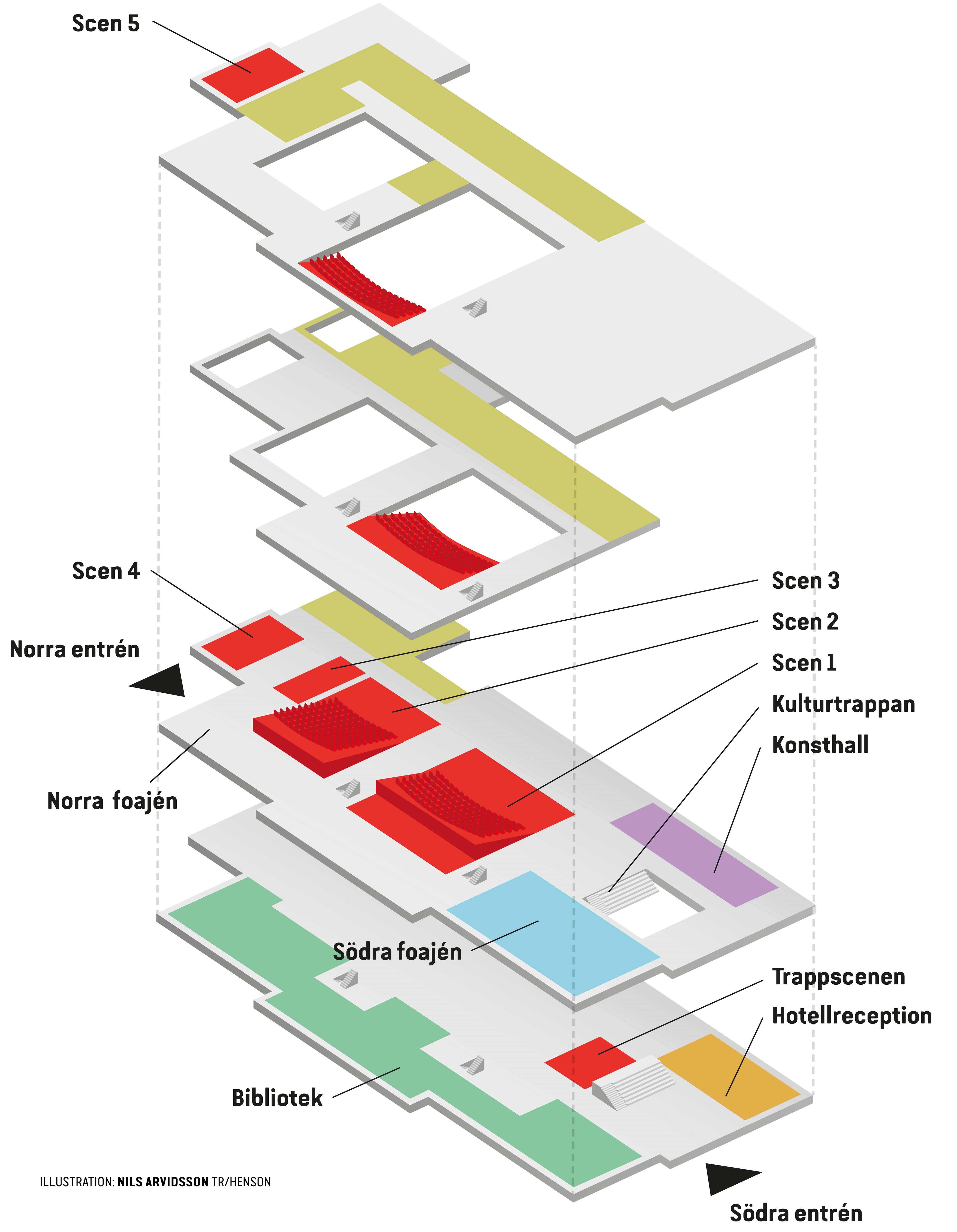 Your guide to Sara Kulturhus
Sara Kulturhus app works as your digital companion once you are in the house. Browse between events and exhibitions or explore the building via the built-in map. With Live Navigation in augmented reality, you can easily get where you want to go.
Where do you want to park?
There are many options for you to park your car when you visit Sara Kulturhus. Choose between parking garages, outdoor parking or handikap parking. There are even charging posts nearby for those who need it! We've made a map of all of your parking choices in Skellefteå centrum to make the choice easier for you.