Europe´s most northern gelateria
Gelato is italian for ice cream. And Italian ice cream is in many ways very different from the conventional ice cream you find in the freezer display at your grocery store.
– Gelato has a softer texture and the flavour is more distinctive, says Hans-Jörgen Ramstedt at Alhems Trädgård, carefully pouring the mixture into the large machine. Additives are banned and presentation is vital. Furthermore, gelato is served at a somewhat higher temperature than ordinary ice cream.
– Structure and consistency are very important. That's why you never whip a lot of air into it. Sure, a scoop of gelato costs more than a scoop of conventional ice cream but, considering the amount of ice cream per scoop, there isn't much difference.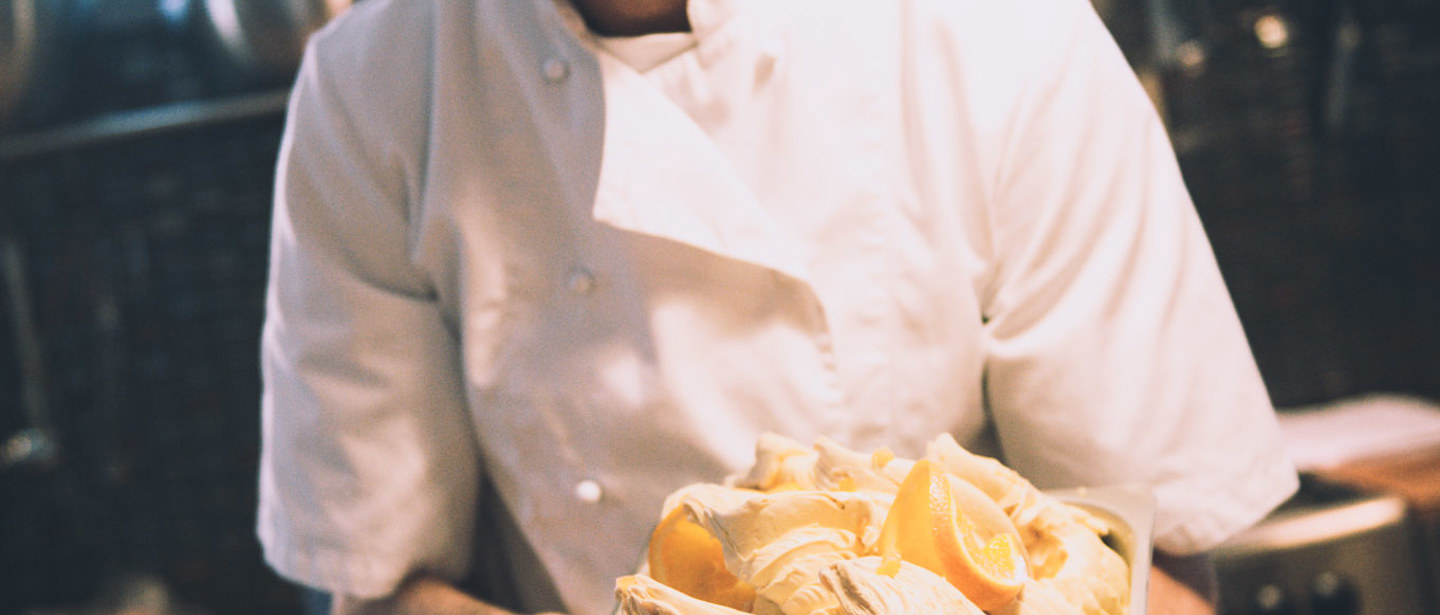 Gelato is mostly milk-based, which gives it, among other things, a lower fat content.
– A good batch is the secret to a perfect gelato, explains Hans-Jörgen. It's a matter of balancing the ingredients. Small variations in the recipe can make a big difference.
Hans-Jörgen carefully folds out the finished ice cream into steel containers, forming dramatic mountain landscapes. And then there's the presentation. When it comes to gelato, there are, of course, classic favourite flavours.
– Pistachio is one, says Hans-Jörgen, Stracciatella is another. But we get our inspiration and ingredients from the surrounding area. Naturally, we use organic milk from local farms and when my aunt brings fresh wild raspberries, we put them in the gelato as well. Another rather unexpected flavour is Västerbotten cheese.
– Västerbotten cheese works perfectly, says Hans-Jörgen. In the gelato, it's our answer to the Italians' mascarpone.
Gelato is served to eager guests at Alhems trädgård from mid-May to the end of August. And the whole concept, including a wonderful garden atmosphere and authentic gelato, will be available in central Skellefteå. In other words, the time is right for a real ice cream summer!
Gelato is Italian for ice cream. Italian ice cream is in many ways something entirely different from the conventional ice cream you will find at your supermarket. Gelato is mainly made from milk rather than cream, which makes it lighter. In Skellefteå, you will find proper Italian gelato at Alhems Trädgård.