How to plan your sustainable meetings
The environmental and social sustainability aspects of conferences, meetings and events has been brought more and more into the spotlight in recent years. Visit Skellefteå wants to offer attractive, unique and sustainable experiences for everyone. In Skellefteå there are good conditions for sustainable meetings and events, but you as a meeting or event organiser can make choices that further improve your meeting or event from a sustainability point of view.
Sustainability is not just about thinking about the environment, but the social and economic aspects must also be taken into account. What does it mean for us who work with different types of meetings and events? How do we create meetings that are more sustainable? Sustainability is a holistic philosophy that encompasses several parts, which is not least apparent when organising meetings and conferences. Social sustainability - including accessibility and democratisation as parameters - is today at least as important as the environmental aspects. Being able to offer the customer an event that not only has a good environmental profile but also contributes to improvements in society locally and globally - and even perhaps leaves lasting positive changes behind - that is a sustainable meeting.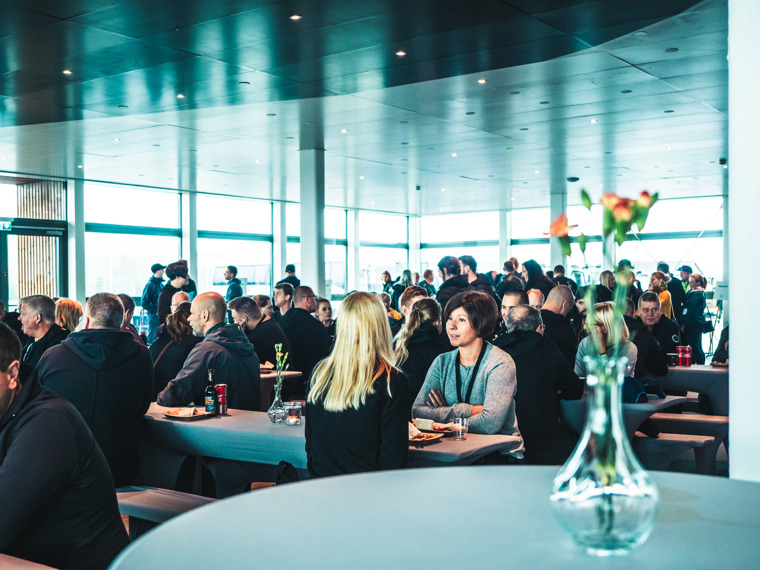 Here are some tips for sustainable meetings and events
Think about diversity in discussion panels and speaker lists
Provide a sustainable and modern range of food that appeals to all guests - vegetarian, vegan, special diet and food that everyone can eat, regardless of tradition
Thank all lecturers sustainably with flowers without plastic covers or a gift to charity
Only offer tap water instead of bottled
Think through all kinds of gifts and "goodie bags"
Digitise the meeting to reduce printed material and enable online participation
Supplement the meetings with social activities that relate to the theme of the meeting and which engage the participants and make a lasting difference in the local community.
Democratise the meeting
By using digital voting tools. With a meeting app, there are two easy ways to find out the actual opinions while at the same time those who are not normally heard can be spoken on equal terms:


Let participants ask questions to the stage anonymously.
Make polls via the app instead of hand raising. It gives different and more accurate results.

Encourage carpooling
With digital tools, communication about sustainable alternatives can become clearer

Enable accessibility for everyone
Source: Visita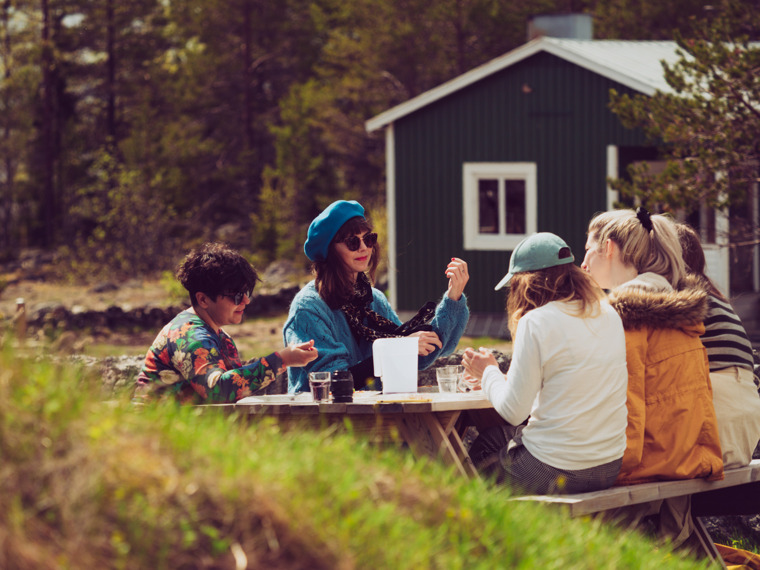 Certification for sustainable events
Hållbart Evenemang is a third-party certification for events with environmental, economic and social sustainability criteria. To obtain the certification, the Hållbart Evenemang event planning tool should be used and an audit carried out by an external auditor. https://hallbartevenemang.se/
Do you need help?
Contact us at Skellefteå Convention Bureau to get help with planning your sustainable meeting or even